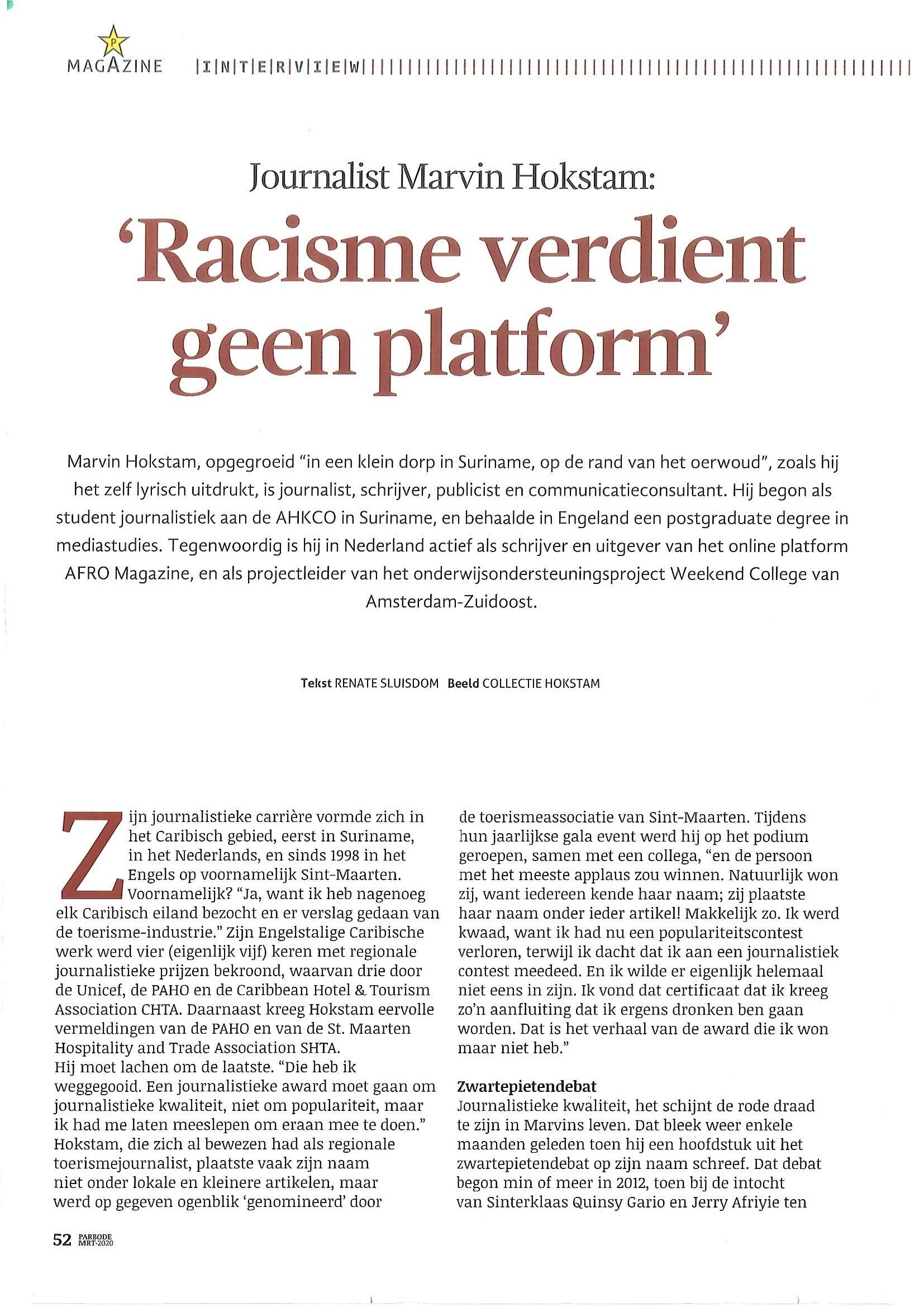 Renate schreef een artikel voor Maandblad Parbode over hoe en waarom ik mijn eigenlijke vak (journalistiek) inzet tegen racisme. "Iedereen met een geweten, iedereen die goed van kwaad weet te onderscheiden, iedereen die historisch besef heeft, heeft een rol te vervullen in het gevecht tegen racisme. Op het moment dat racisme ergens de kop opsteekt, dien je het de kop in te slaan, of je nou journalist, activist, broodbakker, vuilnisman, onderwijzer, sekswerker of wat dan ook bent."
En over de motie die ik schreef voor de Britse Vereniging van Journalisten National Union of Journalists (NUJ), waarin de Nederlandse journalistiek op het hart gedrukt wordt om zich ethisch en professioneel op te stellen in haar zwarte piet verslaggeving. En in deze subjectief want "je kant niet tegen anti-racisme zijn, want dan ben je vóór racisme".
Over enkele weken is de motie weer ter tafel bij het bestuur van de NUJ en dan ben ik in London om hem erdoorheen te helpen jagen. Want racisme ram je niet alleen rond Sinterklaas de kop in, maar het hele jaar door. Het verdient geen platform, zeker in de journalistiek niet.
Koop die Parbode (instant collector's item) en lees effe Renates artikel. Als je hem niet kan vinden, lees hem dan hier. Maar doe echt je best om hem te kopen; onafhankelijke, onbevreesde journalistiek moet worden ondersteund.
Van alle foto's die ik stuurde gebruikte Parbode wellicht net die ene waar mijn elleboog onder de batjaw is, maar ja; het gaat om wat er in het artikel staat, niet om mijn winterse droge huid.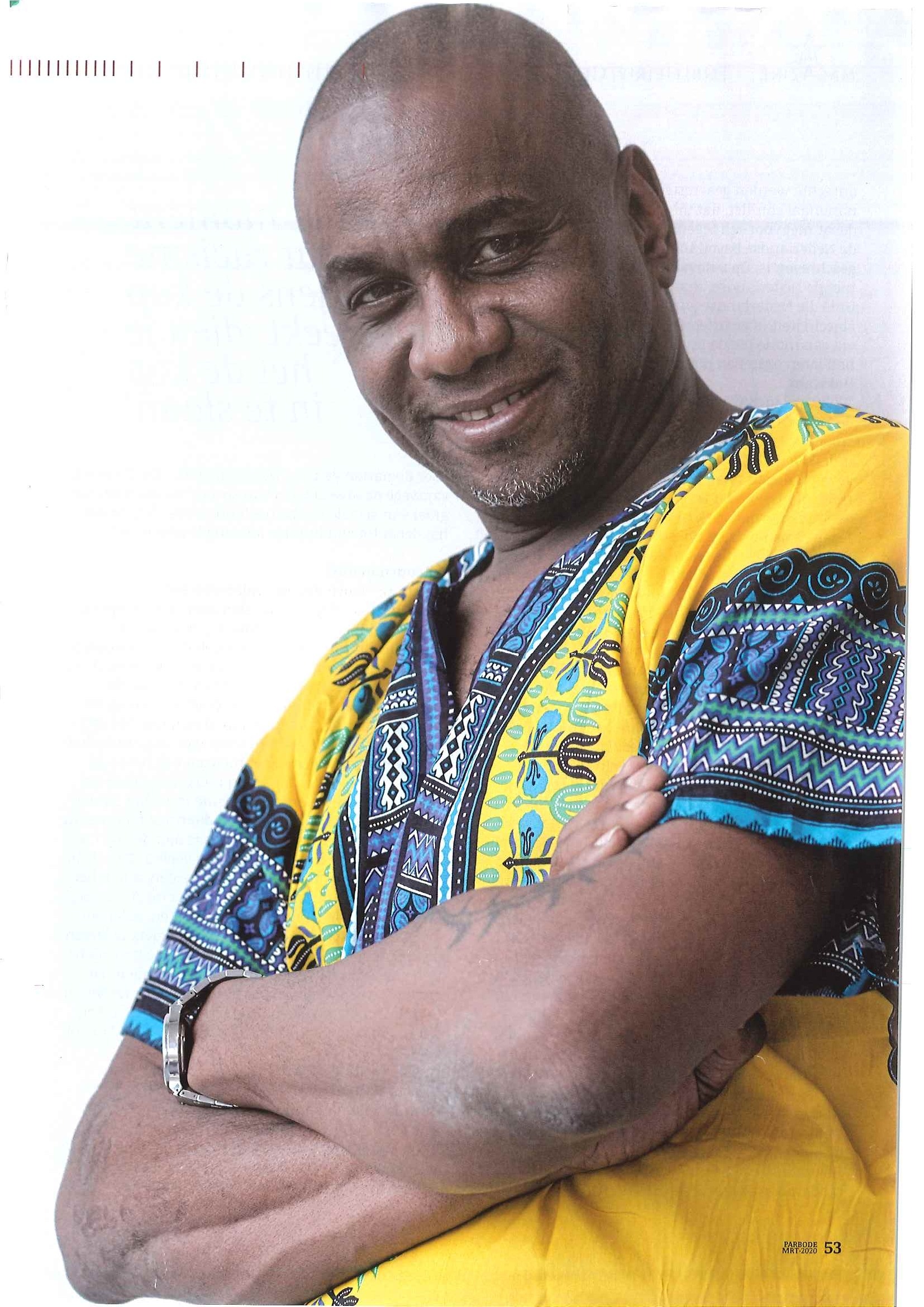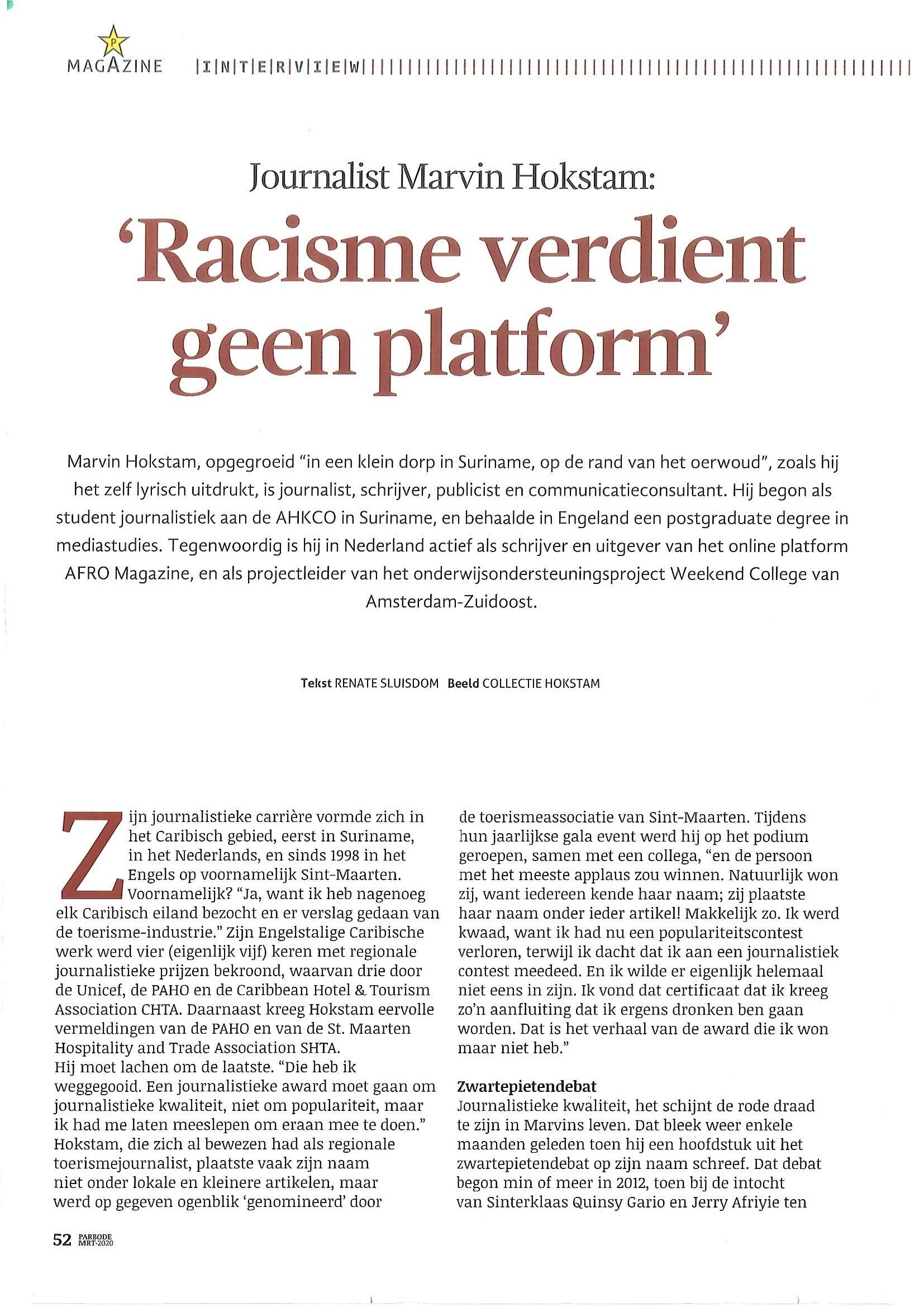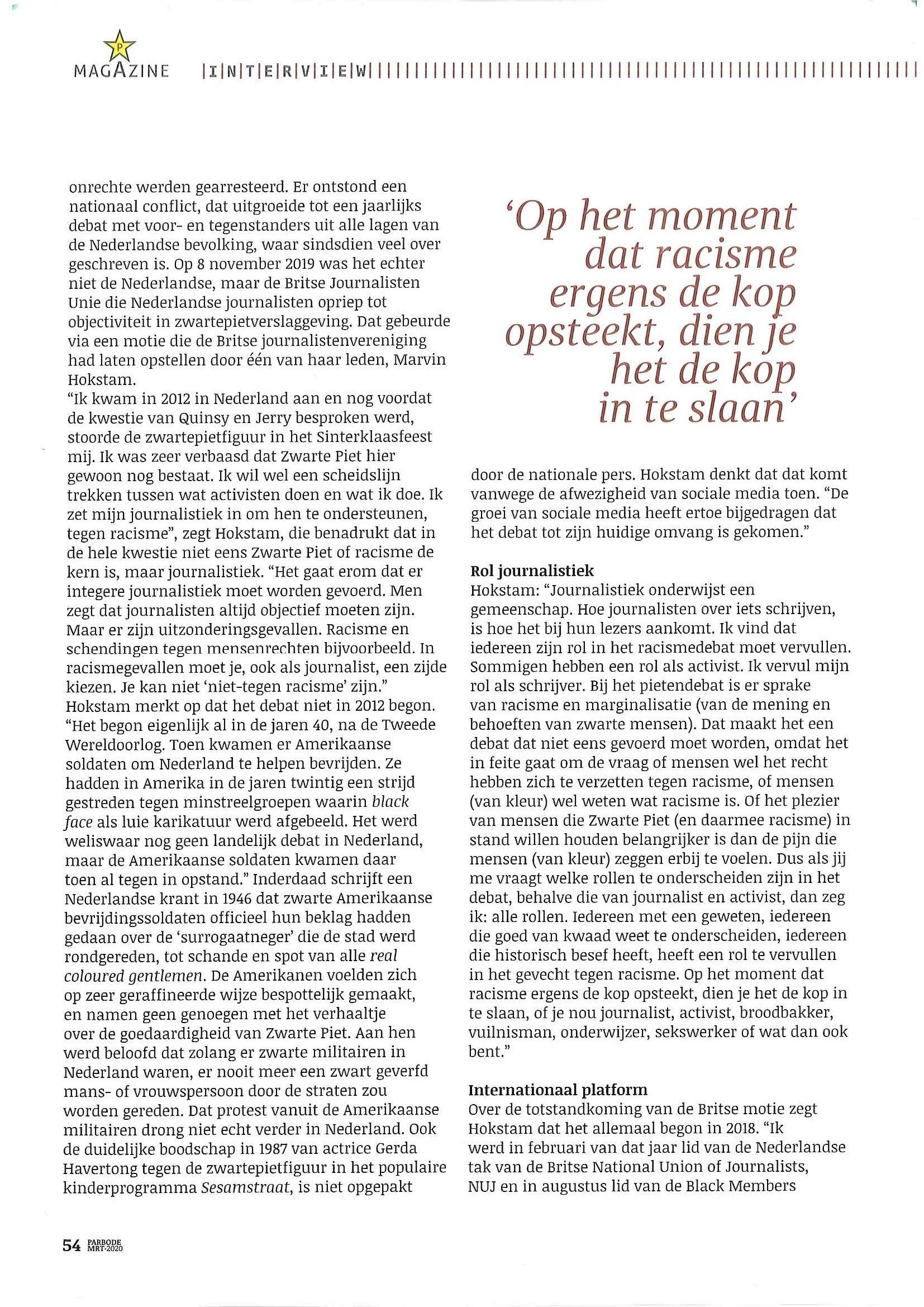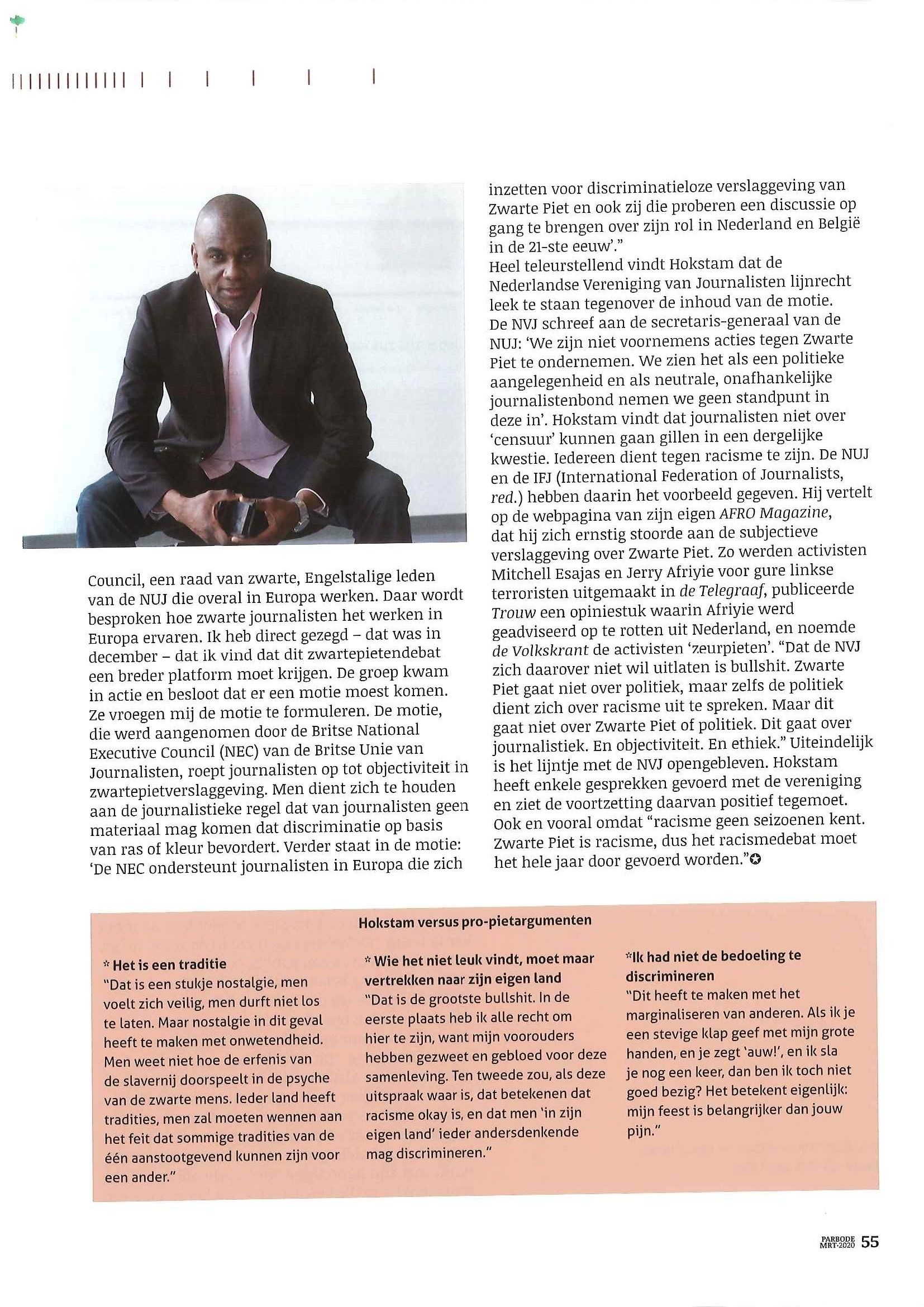 Comments are closed