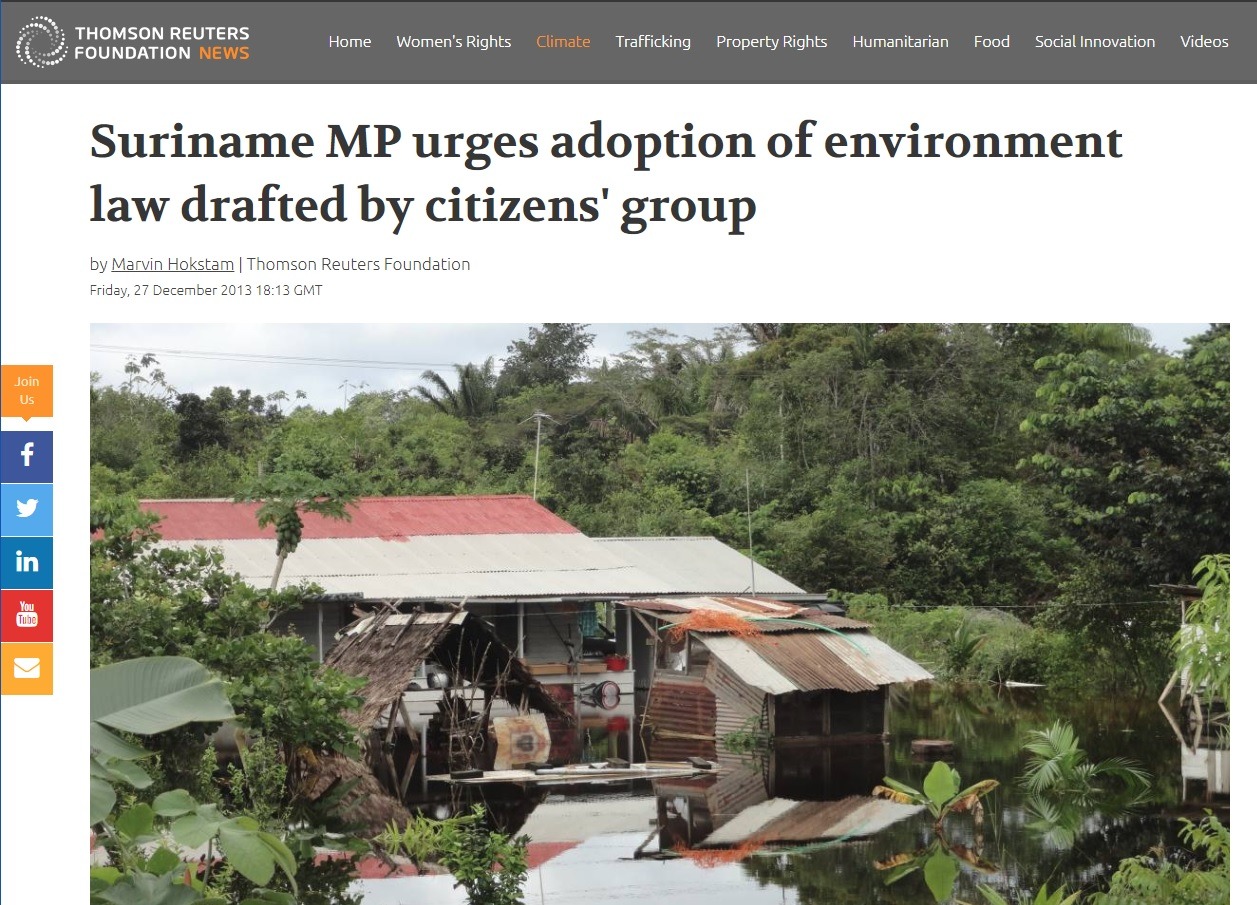 PARAMARIBO, Suriname (Thomson Reuters Foundation) – A wide-ranging environmental law drafted by a group of concerned citizens in Suriname has been welcomed by a member of the tiny South American country's parliament.
"I applaud this initiative," said Andre Misiekaba MP. "It is a perfect example of how the community can get together and help think about crucial matters. We actually have a responsibility to adopt it."
The bill – which was presented to Parliament Chair Jennifer Simons in early December – was put together by the Climate Change Expert Group (CCEG), an informal group whose members specialise in various areas.
Read more at Trust.org
Comments are closed