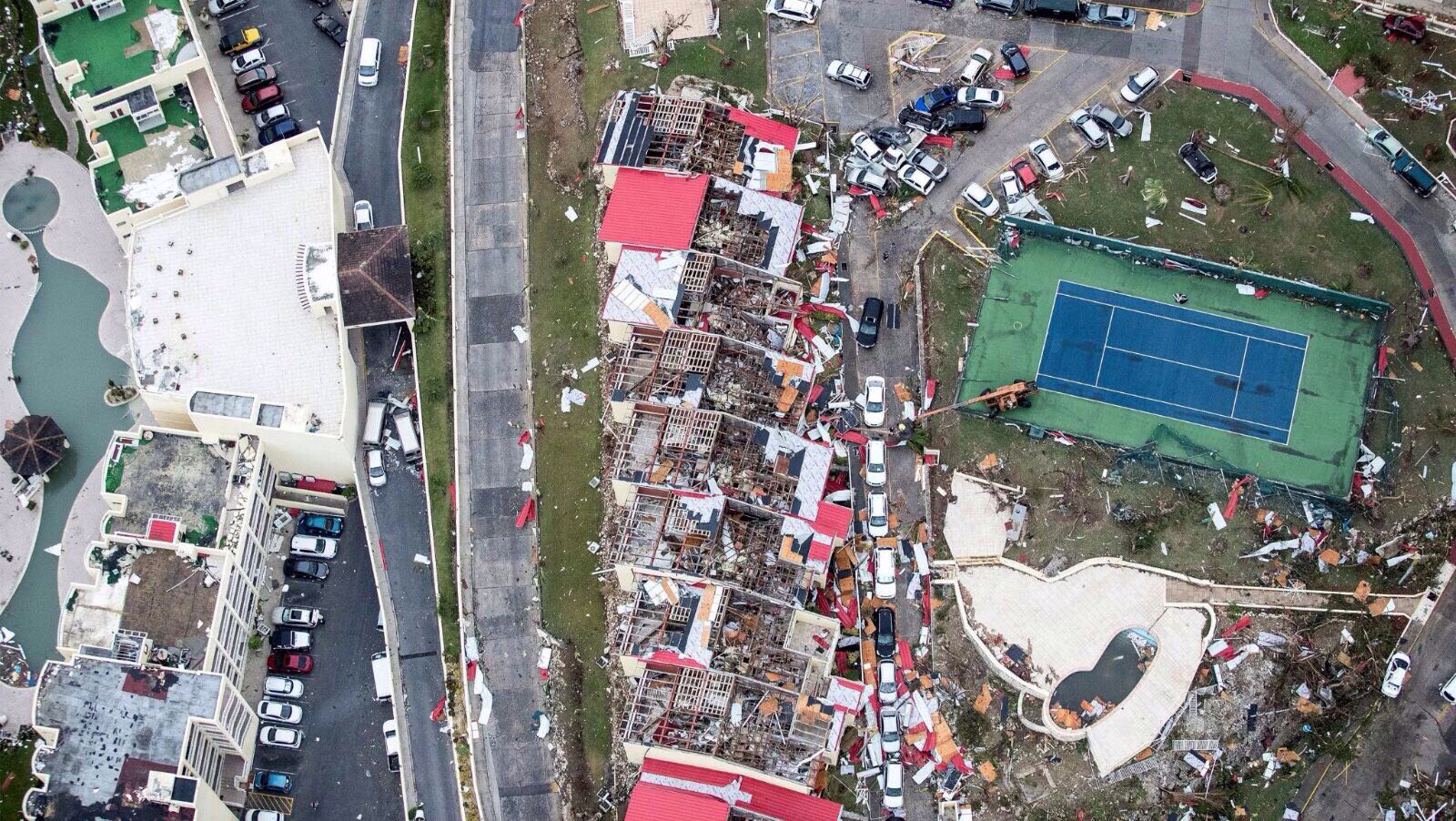 A crowdfunding campaign has gotten underway in the Netherlands to bring aid to journalists and other media workers in Caribbean countries affected by Hurricane Irma. While it focuses primarily on journalists in the Dutch territory of St. Maarten that was hit hardest by the hurricane, the initiative is part of a wider effort launched last week by the Association of Caribbean Mediaworkers (ACM).
The Category 5 hurricane, which ravaged the islands with near-record, sustained 185mph winds, battered an estimated 1.2 million people. Irma cut a devastating path through the region; the scale of destruction was steep. Anguilla, Barbuda, the British Virgin Islands, St. Martin / St. Maarten, the US Virgin Islands, and Turks and Caicos were hardest hit, with up to 99% of structures at least partly damaged. (CNN)
ACM President Wesley Gibbings said the campaign "is the least we can do at a time like this to ensure there are functioning media operatives in the islands most affected by the hurricane." He said the ACM is focusing on Anguilla, Barbuda, BVI, Turks and Caicos and St Martin/Sint Maarten, where an assessment of the professional/equipment needs of media workers is being conducted, while fundraising is getting underway to deliver relief to those in need.
ACM members Anika Kentish (Antigua), Raynier Maharaj (Canada) and Marvin Hokstam (Netherlands), are planning and fund-raising activities of the campaign with support from the Caribbean Media Corporation (CMC). Hokstam, a former journalist for the island's The Daily Herald, who runs afrocentric platform AFRO Magazine in Amsterdam, is undertaking initiatives in Europe on behalf of Sint Maarten.
Under the auspices of foundation YouToday that focuses on more diversity in the Dutch media, he has meanwhile launched the crowdfunding campaign on GoFundMe; the target is to collect at least 10,000 euros for mediaworkers in the Caribbean.
"There's fellow journalists I know back home in St. M
aarten who have lost everything during Irma. Their homes, cars, cameras, computers and so on are gone, but these people are out there already bringing updates and news to their communities. They're doing what journalists do best in these situation, placing the story first. But of course, as we often also do, without thinking of themselves," Hokstam said.
He marveled at the spirit of The Daily Herald newspaper, that has not been able to print a single newspaper since the hurricane's passing, but that has since become a beacon of light, opening its doors to its journalists who lost their homes and inviting residents to come charge their phones and use free Wifi. "There's hundreds of people there every day, jumping at the opportunity to contact their concerned families and friends abroad. That's amazing journalistic devotion and community spirit right there. The pride I feel for being able to call that place my former journalistic home is indescribable. Which is also why I fullheartedly support the initiative of the ACM; like Wesley said: it's the least we can do."
He hopes that the journalism community in the Netherlands and wider Europe will come to the aid of fellow journalists on the island. "It is heartwarming to see how the entire community of the Netherlands has come together to raise funds for fellow kingdom citizens in St. Maarten. I hope that individual journalists, journalism organizations and institutions in Europe will help their brothers and sisters overseas to face their plight."
Help does not have to be monetary. "ACM wants to help the affected journalists resume their work; in many cases these are freelancers who depend for their income on the equipment that they lost. To anyone who wants to donate equipment: it is welcome," said ACM President Wesley Gibbings.
Read more about ACM
Read/share the press release in Dutch.
Click here for the crowdfunding page
Contact Marvin Hokstam
M: marvin@hoxprojects.nl
T: +31 (0) 637078700
Contact Wesley Gibbings
T +1 (868) 680-3452
Comments are closed