Marvin Hokstam is a writer, speaker and educator, with specific focus, expertise and interest in Afrocentrism.
He was born in the disadvantaged neighborhood of Ramgoelam in Paramaribo, Suriname.
Hokstam started his career in 1992 as a journalist for De West newspaper. He soon branched out into media consultancy, providing services to local and regional organizations, among them the Caribbean Community (Caricom).
In 1995 he relocated to the Caribbean permanently, ultimately settling in St. Maarten in 1997, where he worked as Editor for The Daily Herald newspaper and later as Editor in Chief of The Saint Martin Today newspaper.
He covered crime, social issues, politics and the region's business tourism which saw him traveling extensively to all Caribbean islands.
His Caribbean work won him five regional journalism awards:
3rd Prize SHTA tourism reporting award, Maarten July 2006
Media Award, Issued by The Caribbean Hotel Association/American Express, Puerto Rico Jan 2004
Award for Excellence in Health Journalism/Children's Rights, Issued by Unicef/PAHO, Barbados Jan 2004
Certificate of Merit for Reporting on HIV/AIDS, Issued by PAHO, Barbados Jan 2004
The Award for Journalism Excellence, Issued by Caribbean Exchange on Sustainable Tourism (CMEx), Jamaica Jan 2003
He soon returned to media consulting though; from 2004 till 2011 he provided a wide range of media-related services to St. Maarten's Princess Juliana International Airport (operating company). He also worked for the Caribbean branch of Special Olympics, as communications delegate to Shanghai and Idaho.
In 2011 he went back to Suriname, where he started DevSur, an (online and printed magazine) that aimed to report on the Dutch speaking country in English.
In 2013 he left for the Netherlands to pick up the role of Project Manager for Weekend College and StudieMAX, educational support activities of the ROCvA in Amsterdam Southeast.
Finding a new passion in education, he still maintained a foothold in journalism.
He re-launched his Caribbean communications consultancy firm HOX Projects. The company provides media related services to Government and private parties, geared to the Black communities of the Netherlands. Over the years HOX produced magazines for the likes of Keti Koti festival, cultural organization UNTOLD and Holland Festival.
In 2015 HOX Projects started AFRO Magazine, the only (online and printed) magazine that focuses solely on the Afro community in the Netherlands. Here he reports on the marginalized Black communities and often shares his daring opinion pieces.
I was surprised to find how little the mainstream media paid attention to the migrant communities here, and specifically the Black communities. It's like we only exist if we were celebrities or criminals. Meanwhile as a newcomer to this country, I saw so many beautiful stories for a journalist to tell. What was lacking was the platform. So I started my own." – Marvin Hokstam
AFRO Magazine has also taken on the task of being the voice of anti-racism and activism in the Netherlands, leading the way in objective reporting on the zwarte piet demonstrations, where many mainstream media turned subjective.
Hokstam served on the Black Members' Council of the British National Union of Journalism (NUJ), where he led the union into passing a motion condemning (Dutch) mainstream media's subjective reporting that gave platforms to people who resisted anti-racism.
Read more here.
What does it say about a country when its national media described people in blackface as innocents and anti-racism protestors as villains?" Marvin Hokstam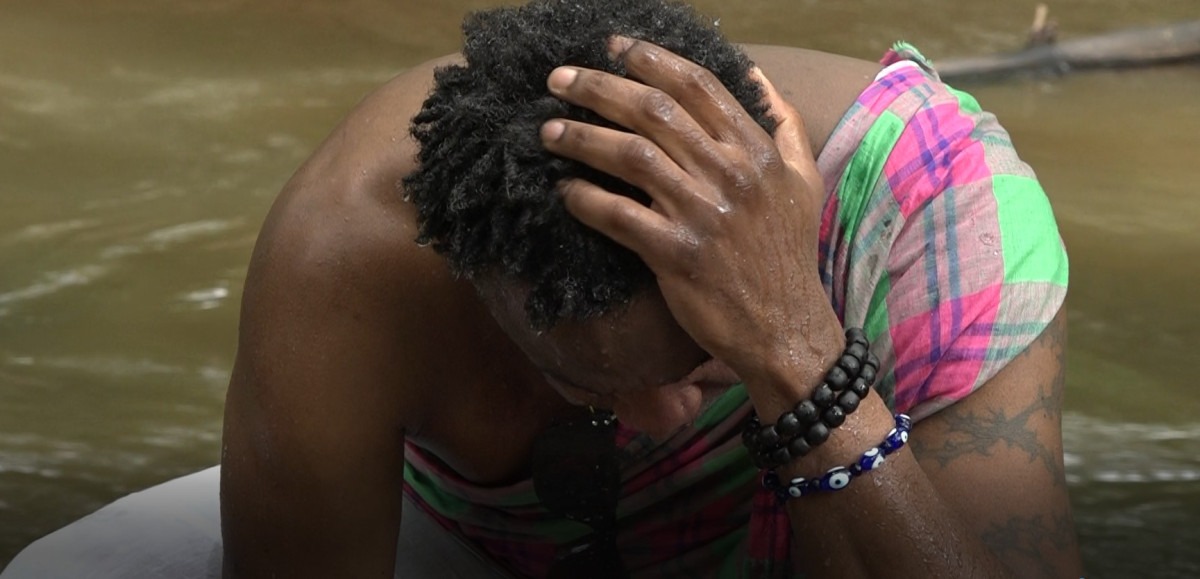 Hokstam counts among his milestones "the honor" of mounting a photograph of his slavery resistance fighter ancestor "King" Broos, in the Assin Mason open-air museum in Ghana in 2021.
Home was a place I had never before been to. I realized even more that I belonged here as much as in the place where my ancestors were kidnapped to, but where they conquered and withstood. I understood that their survival is why I have to continue to conquer and withstand. Yes, I know that a lot was taken from us and a lot is left to be restored, but the pride I felt walking amongst people whose prime objective every day is to make it the best day possible, no matter the circumstances they were left with … that pride is unsurpassable. It gave me hope, strengthened me to do what I do where I have to be now, until I can return."  – Marvin Hokstam
Read more here
While doing his Afrocentric activism journalism, Hokstam still works at ROCvA, where he also taught Cultural Diversity for several years, blending his international journalism expertise with his newly found passion of working in education with children of Afro descent.
There is a lot of research about Black children underperforming at regular schools in Europe. We believe that it is because their schools are not safe spaces." – Marvin Hokstam.
In 2022 he launched The Broos Institute, that is leading the way to implement decolonized education in Europe in the next couple of years, where Afrocentric views will be taught alongside Eurocentric views. The institute has partnered with The Jamaica-headquartered University of the Commonwealth Caribbean (UCC), to start the first fully decolonized university in the Netherlands with programs from an Afrocentric perspective. Before the summer of 2023, Broos Institute is launching the first virtual Afrocentric campus in Europe, where people can follow masterclasses on Afrocentric subjects.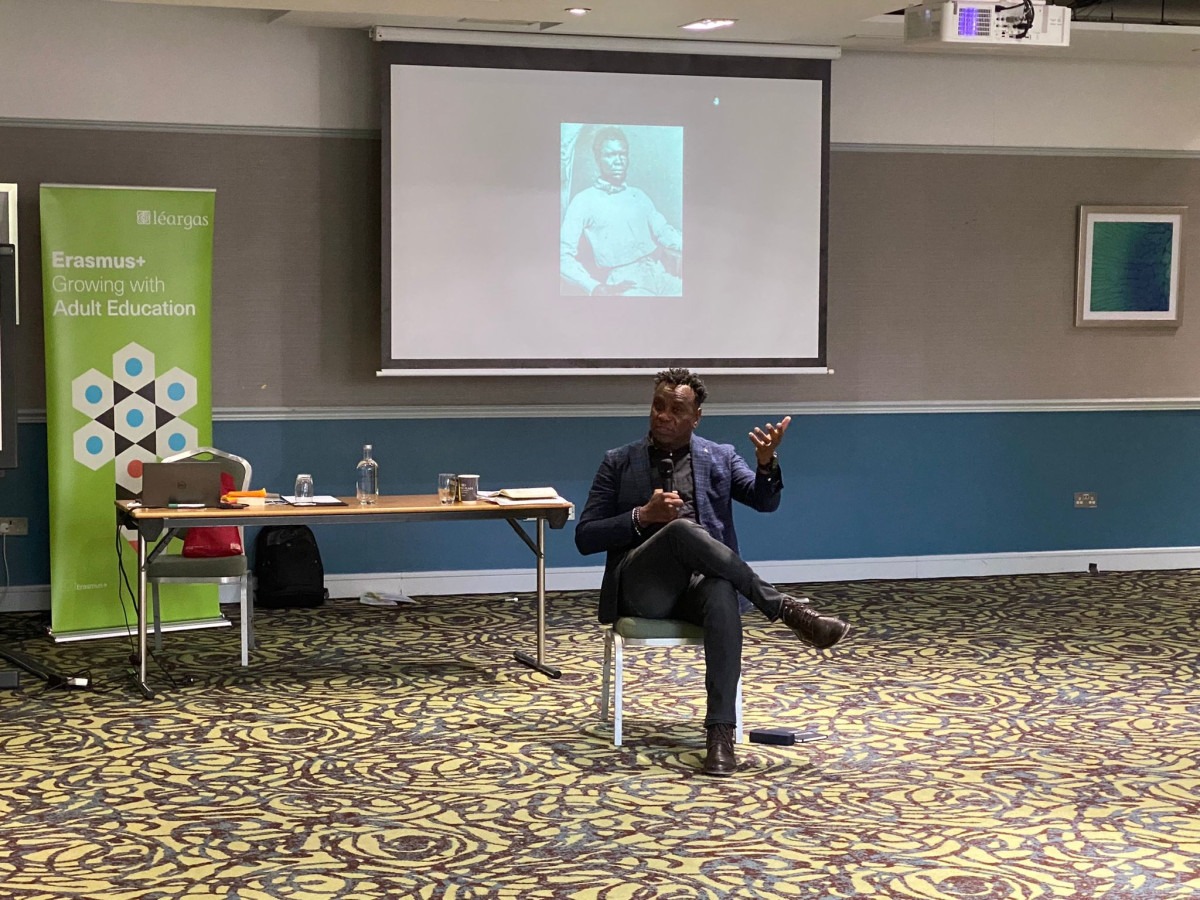 Hokstam is a frequent speaker on Afrocentric matters and he often shares his experiences with racism. Read here
His diverging, thought-provoking op-eds have been widely picked up by Dutch newspapers; notably this piece on Decolonization, in the legal scholarly magazine for Restorative Justice.
Hokstam holds a postgraduate degree in journalism and communications from Bournemouth University in the UK.
Scan here for his websites and contact information